In this article, I will share my experience and review the "Grow with Google" program in New York City.
This program consists of totally free classes aimed at small businesses and start-ups, people seeking employment, young people, students, educators,.. in fact, anyone who wants to increase their knowledge in digital tools.
If you live in New York City or plan to be a tourist there this year (2019), be sure to visit the Google Learning Center. You will love the experience.
What is the Grow with Google program?
It is a program offered by Google since 2017, which they normally hold in bookstores, schools and non-profit organizations in different parts of the United States.
In this program, Google offers a wide variety of face-to-face workshops and even 30-minute one-to-one coaching sessions to talk with an expert on topics such as Google Ads, Google Analytics, G Suite (Google Docs, Sheets, Slides and Forms), Gmail and Google Calendar. Can't be bad, can it?
The great thing about participating in these types of programs is that not only can you acquire new skills for free, you can also meet other entrepreneurs and freelancers and do some networking.
If you are a Virtual Assistant like me, or have or want to have an online business, training is key. And what better way to do it than with Google?
Grow with Google in New York City
Google's Learning Center usually moves around cities around the United States, but since April this year it has been in New York City, and I visited in July.
Google expected to be in New York until August, however, given the good public receptivity, they decided to stay until December! That's why I decided to write this post.
If you live in New York City or have a tourist trip planned, be sure to visit this training center.
How to sign up for the Grow with Google program
You must register with your email at the following link
Once your registration has been processed, you will see all the courses they offer. You can register only for classes that still have seats available.
Later you will receive an email from Google where they will give you all the instructions, as well as the address (which is 111 8th Avenue New York, NY 10011)
You can access a maximum of 3 classes per month, but if you are interested in a particular one, you can arrive 30 minutes before start time and, if it has not been filled, you can access it without any problem.
The Learning Center
Once you enter the learning center, the atmosphere is incredible! You will see staff that will attend you super well and you will receive your 1-hour class. In my case I decided to take the following training sessions:
Make Your Website Work for You
Get Your Business Online
Learn the Basics of Google Ads
Make Better Business Decisions with Analytics
Most of the training sessions are in English; however, I could see that they had one available in Spanish called "Strengthen Your Job Search with Google Tools." The academic offer in Spanish will probably increase in the coming months.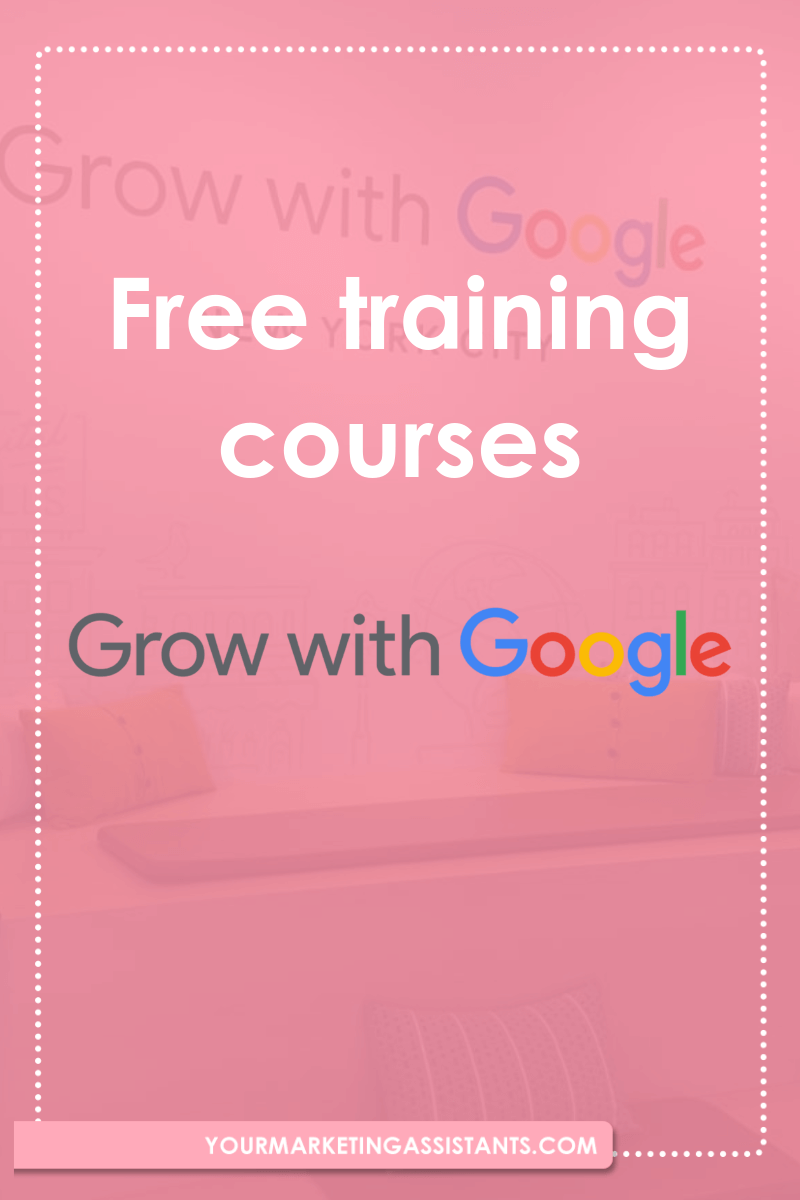 What are the classes you can take?
Some of the classes are Google ads, Tips for online businesses, How to create a curriculum summary using Google Docs, Google my business, How to use Youtube in your business, to name but a few.
Once you leave the training, you can take a photo in a photo booth where there are signs that say Google, or with images, and they will give you two photos: One you can take as a souvenir and the other that you can place on a spectacular wall like the one you see in the following image: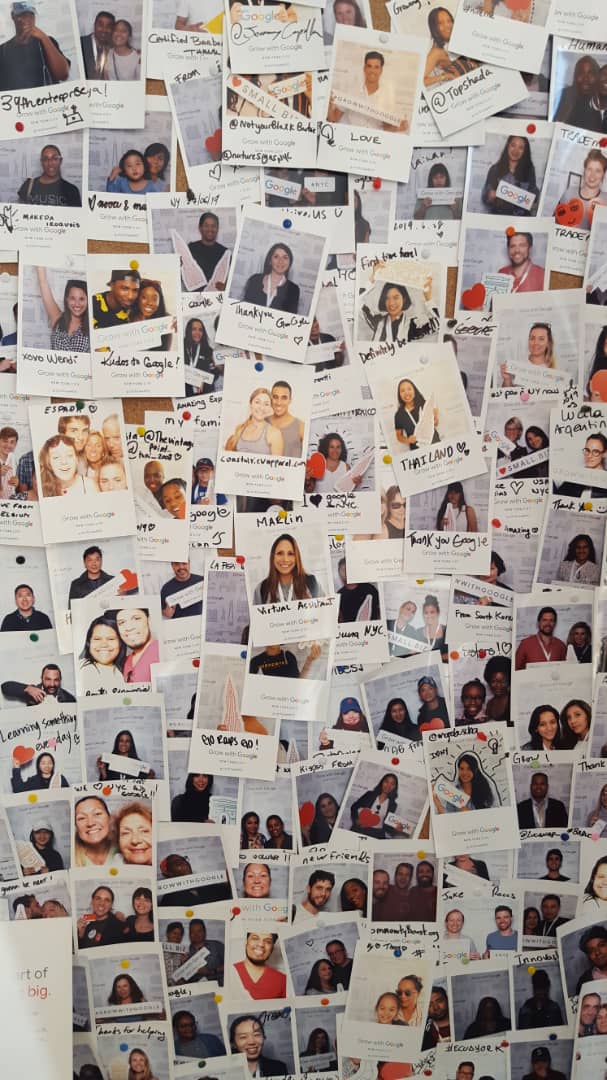 And this is me ❤️️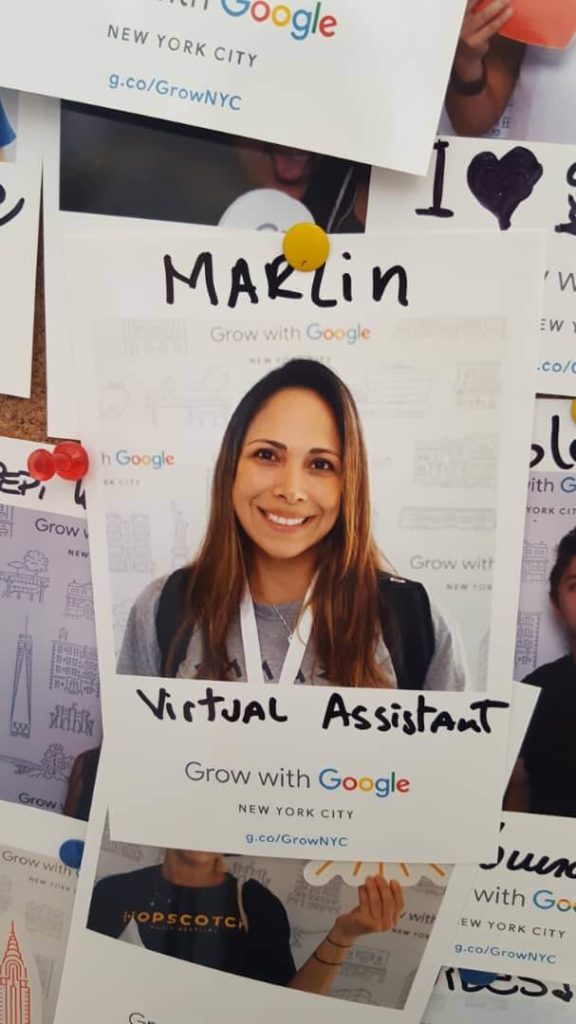 You can also go around the facilities, eat some snacks and even use your computer.
As I had to attend my clients, I took advantage to work for a while. How cool that was… at Google's facilities.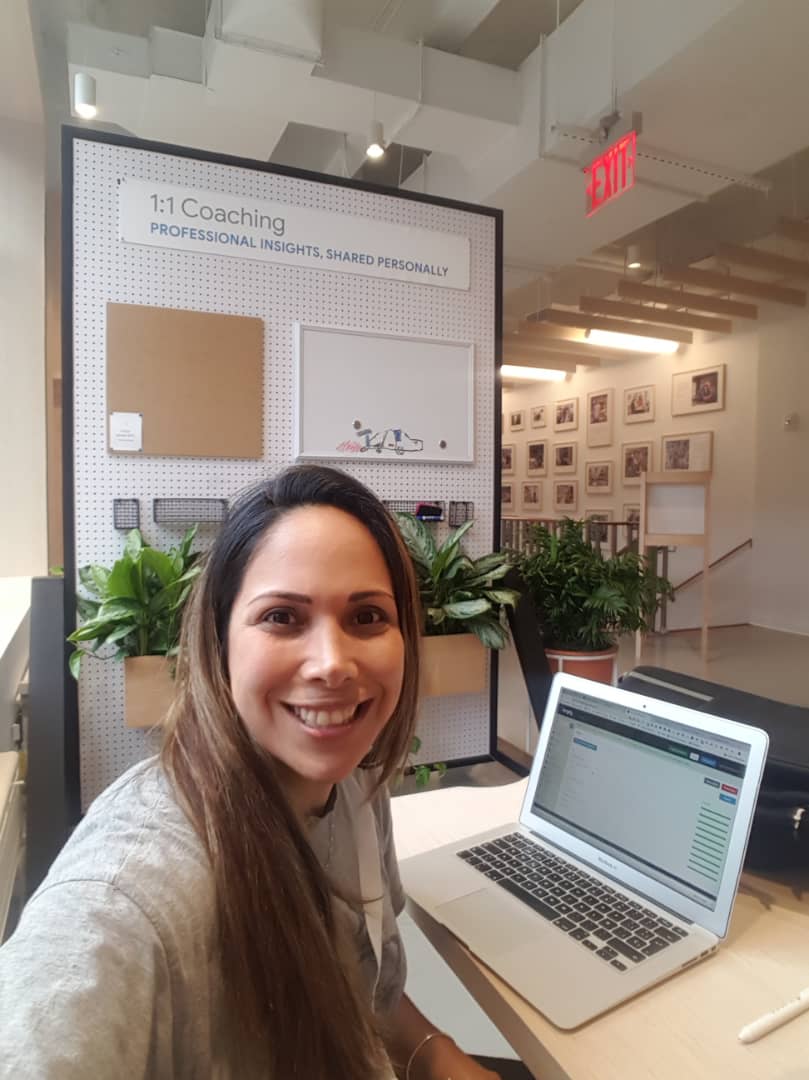 Well, that was my experience at the Google offices in New York!
I hope you liked this post and you know: don't ever stop learning. Be curious, and don't stop updating yourself. Training is key for everyone who loves the online world, whether you are a freelancer, digital nomad, Virtual Assistant or online entrepreneur.
We'll keep in touch, virtually.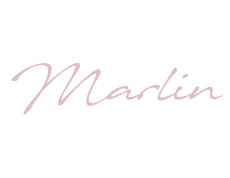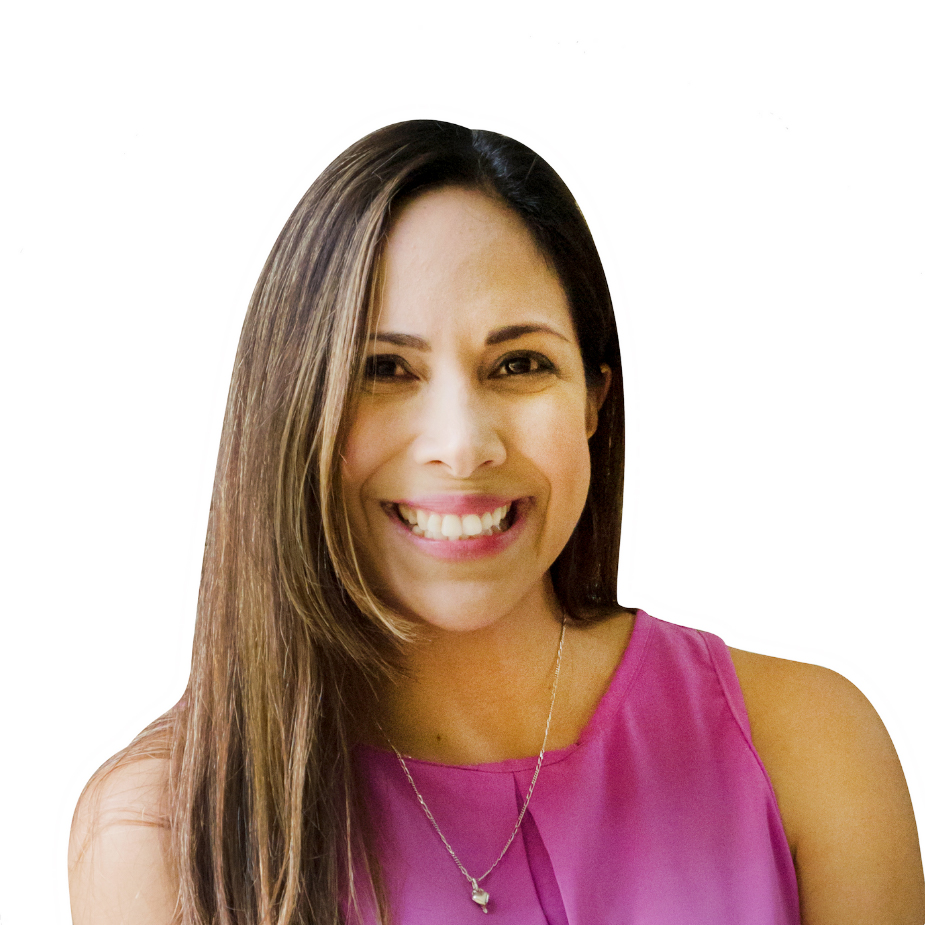 Español:Después de trabajar 13 años en el mundo corporativo, dejé mi trabajo para cumplir mi sueño: tener mi propio negocio online y trabajar con mi laptop desde cualquier parte del mundo. Hoy, junto a mi equipo, ayudamos a dueños de negocios y marcas personales con nuestros servicios de Asistencia Virtual y Bookkeeping.  English: Marlin is the mom entrepreneur behind Virtual Marketing Assistants and Delegate First. Having worked in the corporate world for 13 years, she started her VA business. Today, her small team of expert VAs and Bookkeepers work with businesses around the globe to help them grow and scale.